Display Records 1 - 3 of 3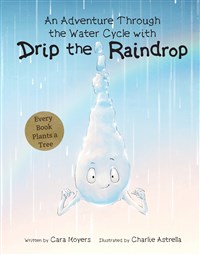 Drip the Raindrop is always nonstop! Come along with Drip as he goes on his continuous journey through the water cycle. Readers will love following Drip and discovering how he changes as he goes from his home in a puddle on the ground to being evaporated into a cloud and continues through his transformations with his water droplet friends. Each step of Drip's journey is illustrated to help ...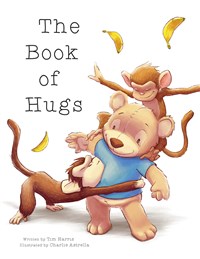 Share some love and give a hug with Teddy Bear Tim -- from author, motivational speaker and disability advocate Tim Harris and illustrator of Keb' Mo's Don't Throw It Away, Charlie AstrellaTeddy Bear Tim LOVES hugs! He loves hugs so much that he wants to share all of his favorite kinds of hugs with you. Whether it's a happy hug, a sad hug, a fast hug, or a bear hug, Tim has three simple steps to ...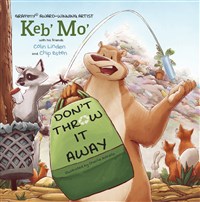 "'Cause it's a beautiful world. Baby, don't you throw it away." GRAMMY® Award-winning artist Keb' Mo' explains the importance of caring for our planet. Keb' is a proud supporter of the Plastic Pollution Coalition and released "Don't Throw It Away" in support of its global mission to stop plastic pollution. His book brings his message to life as a bear and his animal friends wander the forest ...
Display Records 1 - 3 of 3