Display Records 1 - 3 of 3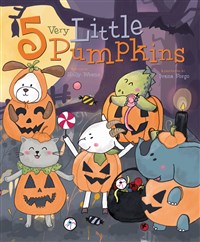 Five very little pumpkins are all heading out to play. It's October 31st—every pumpkin's favorite day! In this Halloween story, join five adorable animals dressed as little pumpkins as they trick or treat through their neighborhood, celebrating all that is fun about Halloween: great friends, costumes, neighbors and treats!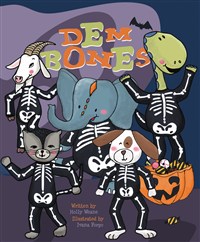 In this Halloween story, a collection of dancing animals dressed in their scary skeleton costumes, jump jive and dance to this fun adaptation of the song 'Dem Bones'.  The repetitive rhyming text inspires children to join in and shake along.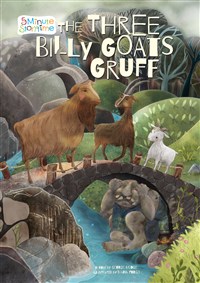 This is the story of the three billy goats Gruff and a troll who did not know enough is enough (which may have been his undoing). Our poor troll just can't be happy with the "goat in the hand" and as it turns out, his desire for more lands him flat on his back and far down the stream. That's a good lesson learned in this fun retelling of a timeless tale.
Display Records 1 - 3 of 3