Display Records 1 - 2 of 2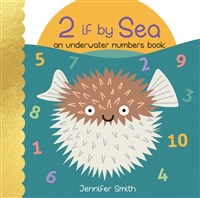 Learn to count to 10 with this fun and playful board book featuring many underwater friends!Three sea turtlesFour pufferfishAn array of adorably illustrated sea creatures guide young readers through numbers 1 to 10 in this early learning board book. Each spread features a different marine animal for little ones to count from 1 whale to 10 seahorses.This first counting book for toddlers is ...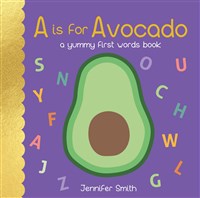 Who knew learning ABCs could be so delicious?  From 'banana' and 'grapes' and 'kiwi', A is for Avocado is a fun and engaging way for your young reader to build their vocabulary.Babies and toddlers will love this early learning board book as it guides them through the alphabet with a variety of illustrated fruits and vegetables, both familiar and unique, representing each letter.
Display Records 1 - 2 of 2