Display Records 1 - 3 of 3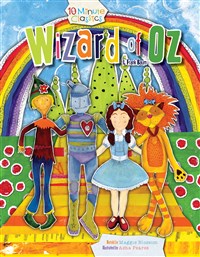 You just never know when a twister is going to whisk you off to a magical land of witches, munchkins, and great adventures with new friends. One minute Dorothy and her dog Toto were home in Kansas, and the next they were teaming up with the Cowardly Lion, Tin Man, and Scarecrow to save the magical land of Oz from the Wicked Witch. Best of all, they realized how brave, loving, and kind each of ...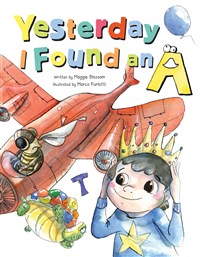 In this rhyming read-aloud, a young boy discovers the alphabet and all the friends that comes with it. A new letter is revealed at every turn, accompanied by its guests, who are responsible for creating quite a mess. Join in an alphabet adventure bursting with surprises as this delightful picture dictionary parades from A to Z.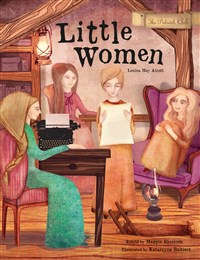 Join the beloved March sisters, Meg, Jo, Beth, and Amy, as they grow up in this retelling of the beloved family classic. The March sisters learn a lot of important lessons in their youth and eventually develop into adults who go into the world to find love and careers. But ultimately the girls never forget the friendship and togetherness they shared as sisters and little women.  About the 10 ...
Display Records 1 - 3 of 3