Display Records 1 - 3 of 3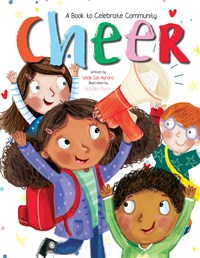 Celebrate community with this colorful new book from Uncle Ian Aurora! This dust jacket hardcover picture book encourages kids to cheer for their community! Readers are invited to cheer for our families, police officers, firefighters, librarians, shopkeepers, and other community members as they follow along with the diverse children who are celebrating them. This interactive title promises to ...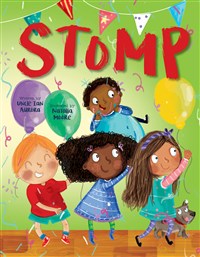 Up and out of your chairs! Move and Stomp with this fun interactive book for children!."If read with the right amount of verve (and it's hard not to), this book should spice up storytimes." -Kirkus ReviewsThis jacketed hardcover picture book encourages body movement. Readers will be up and out of their chairs as they follow―and stomp―along with the diverse group of children and adults featured ...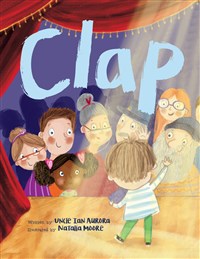 Clap is a book where we all clap along because sometimes a book has a beat like a song! This fun twist on a call and response picture book has kids clapping their way through the story. Nobody sits still while enjoying Ian Aurora's rowdy clapping rhymes, but the fun illustrations from Natalia Moore will still keep all eyes on the book. Pick up Clap to read aloud and get ready for things to get a ...
Display Records 1 - 3 of 3